Best WooCommerce Hosting
We're a bit biased as part of the GoDaddy family. 🙂 We offer a managed Ecommerce hosting plan complete with everything Woo stores need to be successful.
---
Marketing
---
Customizations
We work on some custom plugin development, but we don't have availability for all requests. In these cases, we recommend rtCamp, Wisdm Labs, or Codeable.
rtCamp has extensive experience with WooCommerce core and plugins from the SkyVerge team. They offer a full range of services for enterprise clients looking for a long-term technical partner.

Wisdm Labs has extensive experience with WooCommerce customizations, including those involving SkyVerge plugins, and takes projects ranging from small customizations to frontend builds.

Codeable provides a marketplace where you can accept bids from dozens of experienced WooCommerce developers. Get 5% off on your first project with Codeable by clicking the banner below:
---
eCommerce Learning
Speaking of learning and stories, got one of your own? Shoot Josh an email to tell us about you and your store's journey. 🙂
---
WordPress Plugins
We have a few plugins we really like at SkyVerge (one of them is, of course, WooCommerce). However, there are a lot of other useful plugins out there.
You can also check out our free plugins here.
---
WooCommerce Themes
If you're looking for other premium themes, here are some of our favorites.
---
Learning WordPress Development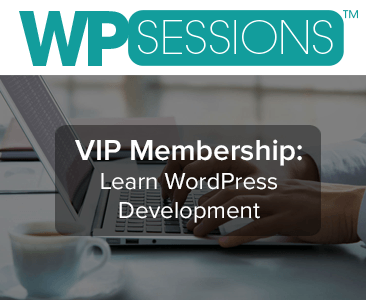 We give out a lot of tips and advice at SkyVerge. However, if you want to become a better developer, we highly recommend the VIP Membership from WPSessions, which is $50 off for a limited time. Their standard presentations always provide some valuable information and tips for WordPress development, but the VIP membership is geared towards helping WordPress developers improve and earn more by learning from WordPress experts.