Every extension purchase includes one year of updates and support. We're happy to help if you encounter questions or issues! We want to make sure your site is running at 100% with every SkyVerge plugin.
Where did you purchase the plugin?
SkyVerge.com
If you purchased your extension from our website, we're happy to help out! Contact us with questions or concerns — you'll need your order number handy.
You can also click the "Get Support" button for the order from the My Account page when you're logged in.

WooThemes.com
If you purchased your extension at WooThemes.com, please first create a support ticket via your WooThemes account, as your licensing information is stored there and we're required to keep support in this channel.
Then you can give us your ticket number so we can help out.

Another Site
We only sell our products via SkyVerge.com or WooThemes.com, so if you've purchased a plugin elsewhere, you need to contact the author for support.
We do not support forked or modified plugins (any plugin distributed outside our channels) from other authors.

Support Guidelines
For all support inquiries, we'll respond within a business day. Note that if your support request is via WooThemes, we may need you to send us the ticket number, as we're not automatically copied on all tickets.
When submitting a support request, please let us know:

What's wrong
What you expect the plugin to do
What the plugin is doing that you don't expect
What plugin / WooCommerce / WordPress version you're running
What debugging steps you've already taken (deactivating other plugins, switching to a default theme, enabled error logging, etc)
Office hours are (usually):
Monday through Friday, 10am to 8pm EST (UTC -4:00 / -5:00)
We're out of the office during US holidays (such as Thanksgiving), and we are unable to offer phone support at this time. While we sometimes answer requests outside of normal business hours, we can't guarantee support outside of these hours (We're humans with families, too 😉 ). Thanks for understanding!
What is Support?

Our support includes:
Bug fixes
Configuration questions or guidance
Updates for WooCommerce / WordPress compatibility
General issues with plugin functionality
Our support doesn't include:
Customizing WooCommerce store setup
Customizing plugin functionality for individual store needs
Fixing out-of-date or non-WooCommerce themes
If you want
customizations
to your store setup or plugin functionality, please fill out our form for
development inquiries
. For other concerns or ideas, please
contact us
to let us know what we can do to help your business.
Other Questions

Have some pre-sales questions about our products or how they work? Maybe you want to talk about other services we offer? We'd love to chat!
Guarantee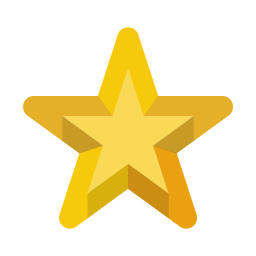 Finally, we stand behind our plugins and custom development 100% because we're constantly working to ensure that we adhere to all of the latest WooCommerce and WordPress standards and best development practices.
However, if you have issues with software that you've purchased from us, please let us know so we can resolve the issue for you, or if needed, issue a refund. Our refund policy has a 30-day limit for all software purchased from our website as per our terms of service. Please let us know where things went wrong so we can continue to sell high-quality eCommerce products.
Thanks for choosing our plugins!