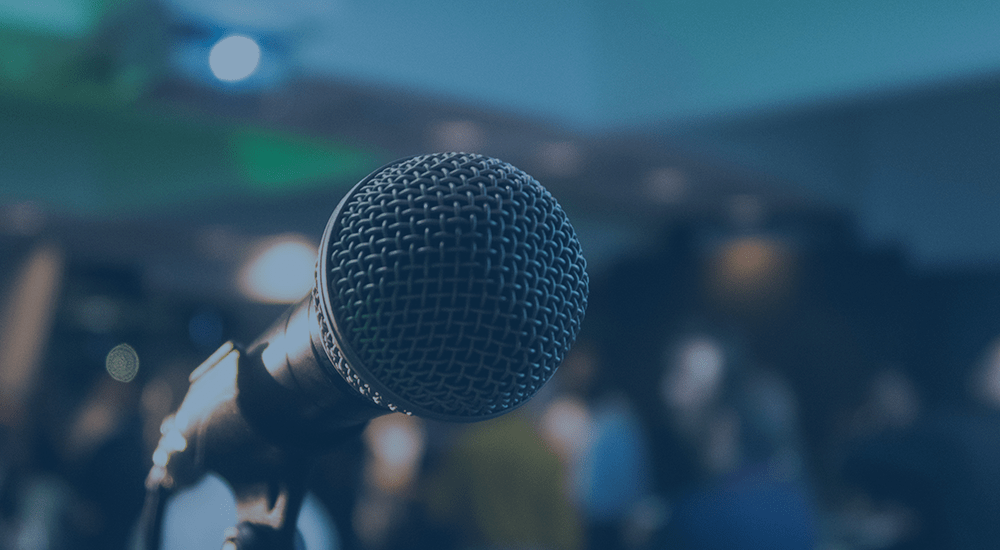 We've just finished with some highly-requested updates to WooCommerce Social Login that add some handy new features. Version 1.1 includes some cool new stuff!
New Providers
The first (and most requested) change since the WooCommerce Social Login launch is the addition of new providers. We've added support for LinkedIn, PayPal, and Instagram login for WooCommerce.
We now support all of the following social logins with WooCommerce:
WooCommerce Facebook Login
WooCommerce Twitter Login
WooCommerce Google Login
WooCommerce Amazon Login
WooCommerce Instagram Login
WooCommerce LinkedIn Login
WooCommerce PayPal Login
If you'd like to add any of the new providers, you can check out our updated documentation for steps on creating new apps for each of these.
Please note that PayPal login is simply a sign-in with PayPal. This does not add a new PayPal payments option to your checkout. It simply allows customers to sign into your site securely using PayPal credentials.
Checkout Sign In Notice
Many users wanted to display social sign-in more prominently in the WooCommerce checkout, and used our shortcode to do so rather than use the "Log In" notice. You can now use a separate checkout notice for non-logged in users instead via the WooCommerce Social Login settings: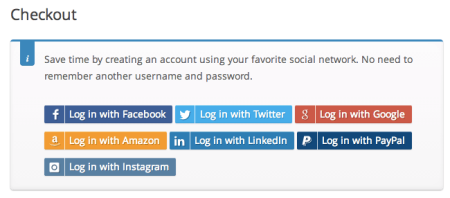 Instead of "Checkout & My Account", the options now have a multiselect. You can display social login in the following places:
My Account – displays buttons to log in within the Log in / Register form
Checkout – displays social login as part of the WooCommerce "Log In" notice*
Checkout Notice – displays social login buttons within a unique checkout notice
*We've discovered that some themes do crazy things with the default WooCommerce notices, so if you do find that your theme removes this action, uses outdated templates, or heavily modified these notices, we recommend using the "Checkout Notice" setting instead.
"Thank You" page integration
Social sign in options are not shown to logged-in users since we don't want to distract them from checking out. However, we've added an option to display social sign-in for users on the Order Received page. If you add this option, users will see a message that asks them to tie their account to a social profile to save time in the future.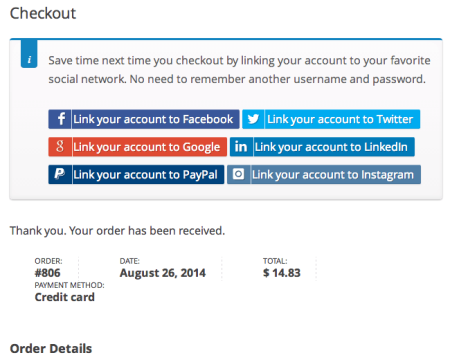 Sensei Support
A lot of Sensei users are using WooCommerce to sell courses. If you do so, you're now in luck! When Sensei is active and Social Login is enabled, the social login buttons will automatically be added to Sensei login forms. No setup required.
Profile Pictures
We've also added profile picture support for Facebook, Twitter, Instagram, LinkedIn, and Google login. If set, the user profile will now pull this information in and set it as the user photo when the social account is linked to the WordPress account.
---
Make sure you've entered your license key via WooCommerce so you have access to updates! These are added in version 1.1 of WooCommerce Social Login.