Automatically Sync Inventory and Order Fulfillment with Infoplus
Infoplus helps you run your business with Amazon-like accuracy and efficiency, optimizing order management and scaling with your store as you grow. Merchants who use Infoplus for order fulfillment can use Infoplus's cloud platform to manage inventory, orders, and shipments.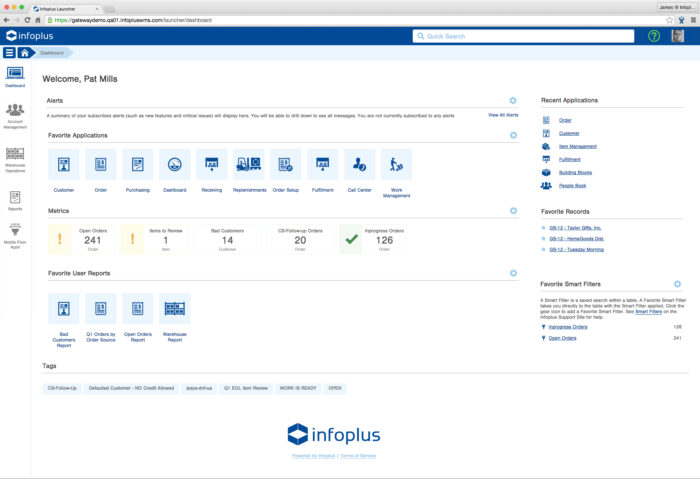 Infoplus lets you identify items or products via barcode scanning, serial numbers, or naming conventions to fit with your warehouse's management workflow. Inventory is then managed centrally via Infoplus, and can be synced to any sales channel you use, ensuring accurate inventory levels, and eliminating the need for manual stock tracking or delayed orders.
When orders are placed, packing and shipping items is guided based on pick, packing, and allocation behaviors that you've configured within Infoplus, helping you to optimize and scale your order fulfillment process. You can also manage inventory, orders, and shipments across multiple warehouses for accurate distribution.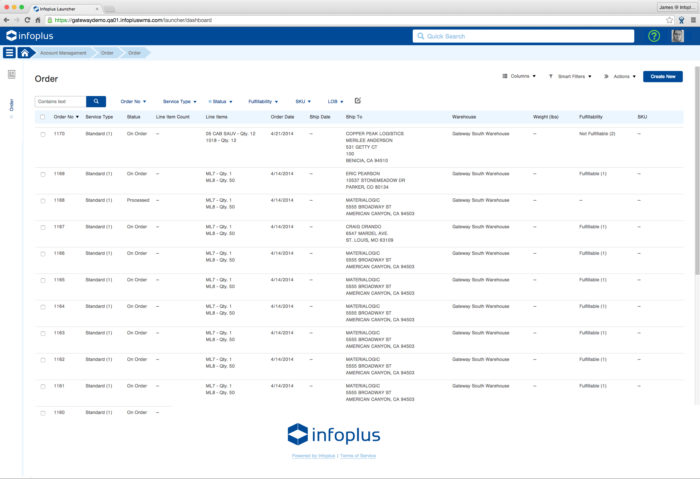 Infoplus works with 19 shipping providers to ensure you get the best rates; can print shipping labels, packing lists, or documents; and meet all shipping regulations for your products. Shipment tracking ensures that you and your customers can keep a pulse on your shipments, ensuring your customers are happy and that orders arrive when expected.
Whether you have a single facility or manage items across multiple warehouses, Infoplus can help you optimize your inventory management, order picking, and shipment processes.
WooCommerce Infoplus Connect
This extension provides a full-featured integration with Infoplus to manage and simplify your order fulfillment process. WooCommerce Infoplus Connect automatically syncs your store's product inventory with Infoplus, syncs orders that contain Infoplus-managed products, and displays tracking updates to admins and customers!

You can manage order fulfillment for some or all products within your WooCommerce store using this WooCommerce Infoplus connector.
Infoplus Connector Features
Automatically sync paid orders to Infoplus for fulfillment and shipment
Automatic order sync even supports Order Status Manager "is paid" order statuses!
Supports split orders of Infoplus-managed and non-managed products; only managed products are submitted to Infoplus
Choose to auto-complete orders when they're marked "shipped" by Infoplus
Automatically sync product inventory with Infoplus
Will pull tracking numbers from Infoplus and automatically update orders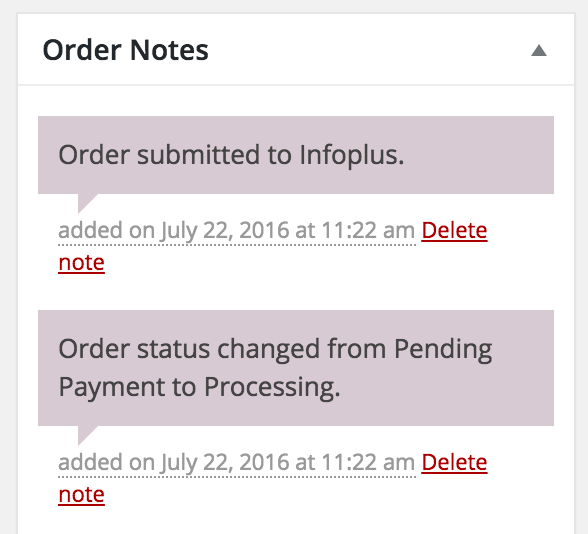 Automated Order Sync
All paid orders will automatically be synced with Infoplus. Any managed items will be submitted to Infoplus, then packed and shipped based on your Infoplus settings. Order information will be automatically updated with any tracking or shipment information once parcels leave your warehouse.

You can even choose to auto-complete orders that contain only managed items when Infoplus marks them as shipped.
Tracking Updates
When Infoplus marks parcels as "shipped", tracking data will automatically be pushed back to WooCommerce. Shop admins can see this information on the order view, while customers will see all shipments in the "View Order" portion of the account, along with completed order emails.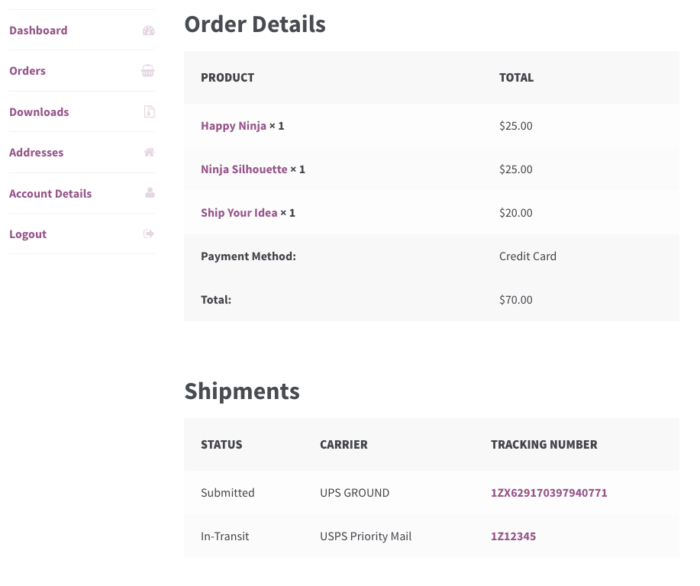 Automatic Inventory Updates
Inventory for WooCommerce products will automatically be synced to Infoplus to keep your stock-on-hand current with your warehouse levels.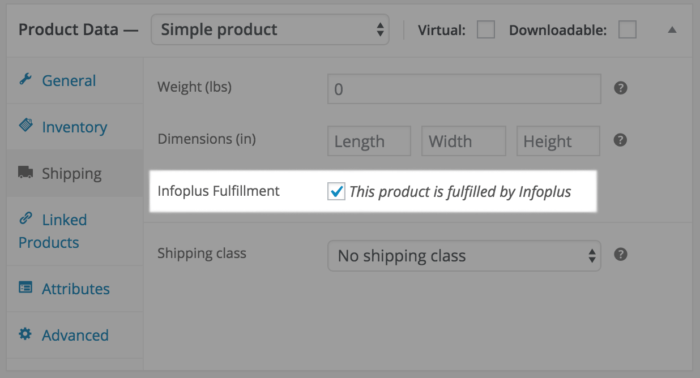 How to Get Started
Install the extension in your WooCommerce store
Connect your store to your existing Infoplus account by following the set up guide. If you don't have an account yet, sign up for Infoplus.
Determine if orders should automatically be completed by Infoplus.
That's it! Sit back and enjoy automated order fulfillment!