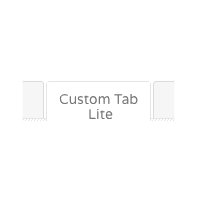 The free Custom Product Tabs plugin for WooCommerce lets you add a custom tab to the product view page. The new tab is easily configured from the Product admin page where you can set the tab name, and content containing plaintext, HTML or shortcodes. This plugin has been tested with the Wootique theme, but should be compatible with any WooCommerce theme.
Create the Custom Tab

View the Custom Tab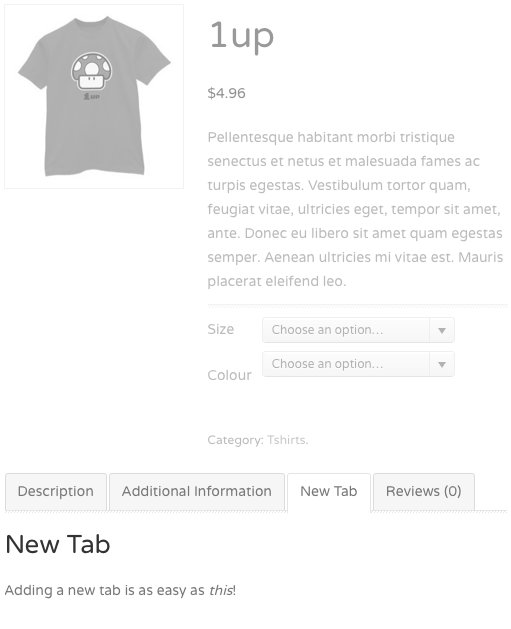 Installation and Usage
Upload the entire 'woocommerce-product-tabs-lite' folder to the '/wp-content/plugins/' directory
Activate the plugin through the 'Plugins' menu in WordPress
Edit a product, then click on 'Custom Tab' within the 'Product Data' panel
Get the Plugin
Click the Download Link Here
or Search for 'WooCommerce Custom Product Tabs Lite' from within your WordPress admin
Support & Feedback
Thanks for trying this extension. As always, if you have any questions, issues or feedback, don't hesitate to get in touch by leaving a comment below, using our contact form, or emailing.