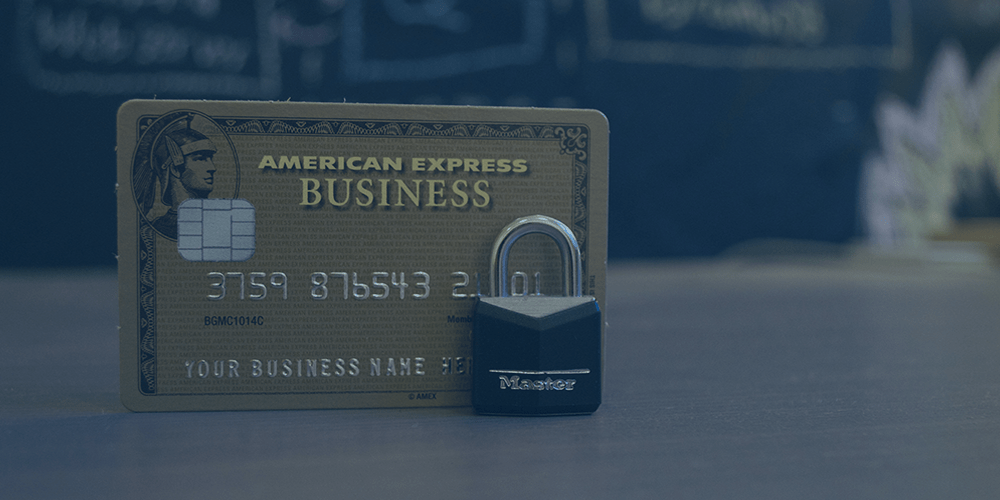 Who doesn't love taking new orders in their online store? 💸 Payment processing is a huge part of the order lifecycle, and today I'd love to share how we're making that process a lot better for WooCommerce stores using USA ePay. We've re-built this plugin from the ground-up — let's dive into some of the newest changes and features!
Improved setup
Our setup process for WooCommerce USA ePay was not great: showing accepted card types was challenging, and getting debug information for troubleshooting was cumbersome. This version drastically improves plugin setup: we now have clearer settings and improved debug logging.
You can save debug information to your WooCommerce logs, and it's easier to choose which accepted payment icons are shown to your customers at checkout.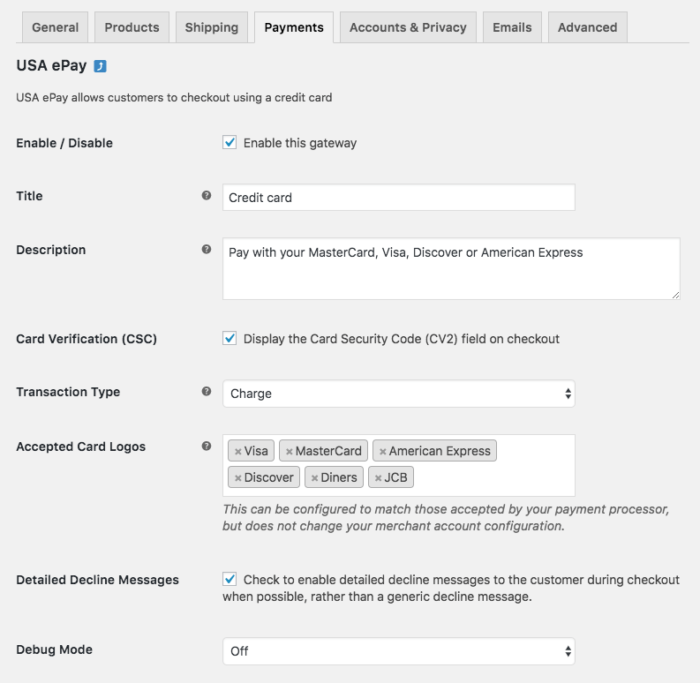 Seamless, beautiful checkout experience
Speaking of checkout, we've made this experience much better for your customers!
USA ePay now uses an enhanced payment form. This includes inline validation for credit card numbers, so the card type is shown as customers enter their payment details. The payment icons also use retina icons so they look great on any device.
The credit card inputs are mobile-friendly as well — they use tel inputs so that customers see a numeric keyboard when completing this form on mobile.
While these improvements make it easier for customers to share payment details, they don't always enter their information accurately — especially on mobile, where it's easy to mistype your credit card number. USA ePay now includes better handling of error messages for customers. If you enable detailed decline messages, a human-friendly message is shown to explain the error whenever a useful response code is provided by USA ePay.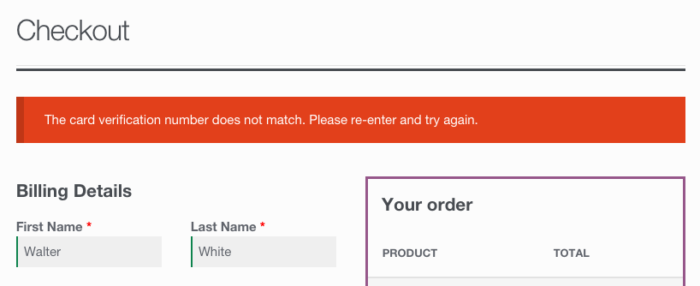 Advanced payment capture tools
While a lot of merchants immediately charge transactions (transferring funds from the customer immediately), some stores do not capture payment until an order is shipped to avoid processing refunds for cancelled orders, and to allow changes to the order.
While you could authorize a transaction for later capture, you could never capture that payment within WooCommerce. You can now capture prior authorizations directly in your WooCommerce admin. Even better, you can also capture charges in bulk for multiple orders at once. (Read more about payment captures here.)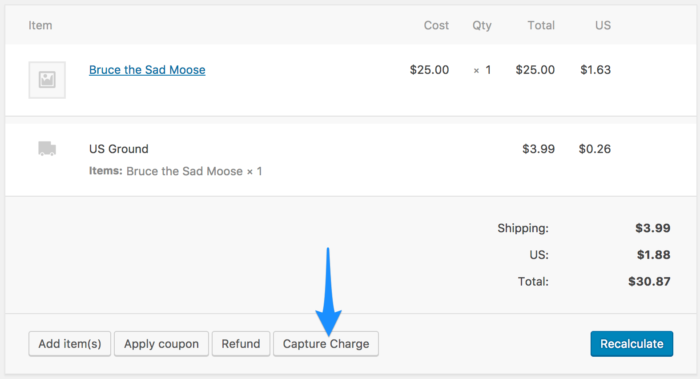 For stores that sell digital goods as well as shippable goods, USA ePay can let you get the best of both worlds. You can authorize shippable transactions, but immediately charge virtual orders (to avoid later capturing them) — this ensures that orders without shippable items are processed immediately, providing access to downloads or memberships.

You'll notice that USA ePay also supports auto capture when you change the status of an order — this automatically captures transactions as an order moves to a paid order status. You can read more about auto-capture here.
Refund and void support
Finally, refunds are now just as easy as payment captures. You can process a refund in WooCommerce without logging into your USA ePay account (learn more about processing refunds here).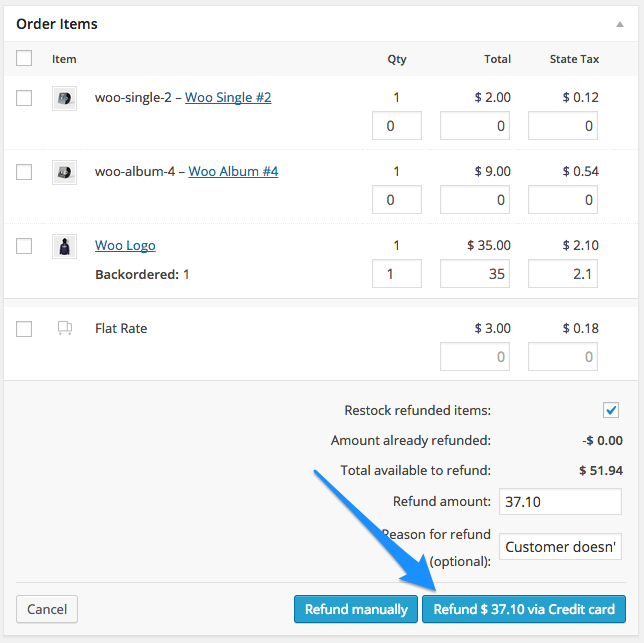 This also supports voiding transactions — if a transaction has not yet been captured (so a refund isn't possible), a void is automatically performed instead to cancel the authorization.
Welcome to better payment processing
Now that this plugin's codebase is aligned with many of the other payment gateways we've built, we're looking forward to adding even more improvements. Stay tuned. 📺
Ready to get going? Check out the plugin page as well as the documentation to get started!