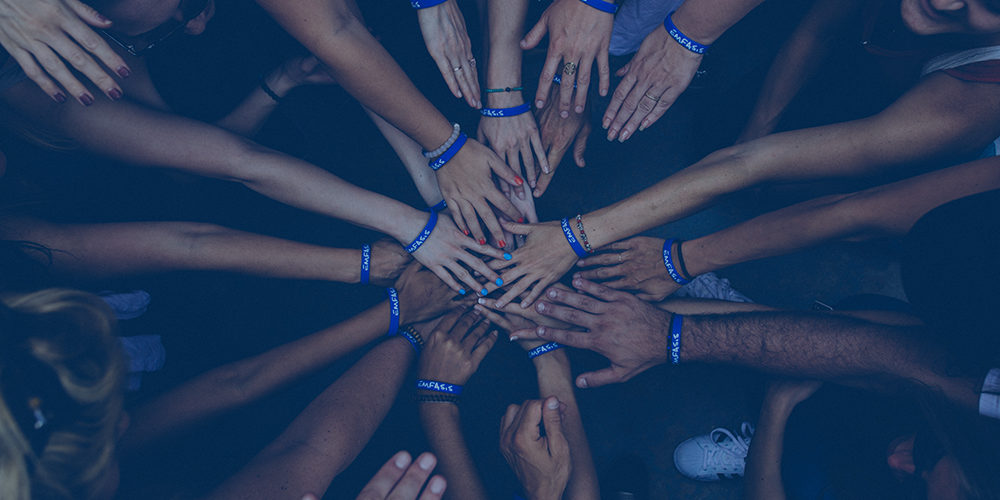 During the last week of February we had our first "SkyTrip" (SkyVerge's company retreat in Orlando, Florida). As I was headed to the US from Malaysia were I was previously based, I decided to cross Japan before getting to America.
It was also a kind of a test for me to see how well I could handle remote work while being nomad in a place I never visited before, let alone work from there. I believe I handled that pretty well, with much of my time spent on Product Invoices and Packing Lists – the extension underwent to a complete rewrite and the new version is being released within a week. It was overall a nice experience that also saw me co-organizing two meetups in two different cities!
Wait, remote work you say? In case you didn't know already: the SkyVerge team is fully distributed and 2016 started with our team growing further with some new faces from outside the US, including myself joining last November. We all work remotely from different parts of the world, and currently we cover 7 countries across the globe.
If you are curious and want to read more about what's the remote work culture like, I can definitely recommend Remote by Jason Fried or The Year Without Pants by Scott Berkun.
While many might think that one of the major drawbacks of working remotely is a disconnection from staying in touch with your teammates or other human beings in general, the reality is different and better. You actually have opportunities to get in touch with very different people and avoid living in the bubble that your company's traditional office has always the risk of becoming. You can bring very fresh ideas to your team and at the same time boost your company outreach to new, distant places.
Only large corporations can afford setting up offices across the globe, but teams of remote people can achieve the same things, even better, with much less formality, bureaucracy, overhead, and costs. Remote teams can be present across the globe simply by joining co-working spaces or participating or organizing tech meetups and other events, far from your other team members, but close to other communities of developers, users, and customers.
This is a great opportunity to share ideas, learn what others are working at, introduce your company, and get more feedback from users of your products and apps – or get new ones!
So, for my trip to Japan I was definitely set up with a goal to get in touch with the local WordPress community. I've always heard that the Japanese WordPress community is a very strong one, very much organized (well, what's not organized in Japan?) and very active. You can find plenty of blog posts mentioning how great it is, like this one that appeared on WP Tavern for example.
At first I only wanted to catch up with some community members interested in WooCommerce development, and I reached out some WordPress meetups explicitly involved with it, such as the Kansai WooCommerce Meetup. I also reached out some WordPress users directly over wordpress.org and Make WordPress Slack group.
The rumors were true! The Japanese WordPress community is amazing. In a matter of two days, my inbox was flooded with messages from new people I never met before, and what started as a simple proposition to meet up over drinks, quickly evolved in fully blown meetups with talks and slides.
We ended up having two talks with different speakers, one in Tokyo, hosted by Co Edo co-working space, and another in Kyoto, hosted by Co-To coworking space.
Given the short notice, the two talks I delivered were quite improvised and therefore my slides and presentation were quite simple, mostly meant to introduce SkyVerge in Japan and discuss a bit about our workflow and organization at remote working, showcasing our tools and productivity tricks. They were followed by a Q/A on WooCommerce and related topics. Oh, and of course, after the meetup was over we all headed over dinner and drinks together in true Japanese fashion!
https://www.slideshare.net/FulvioNotarstefano/sky-verge-remote-factory-tour-57741072
The attendance wasn't bad at all considering the short notice and the fact the talks were in English. It was an unique opportunity to present SkyVerge to a very vibrant community of WordPress users and developers. At the Tokyo meetup, there weren't many WooCommerce users so it was a good opportunity to introduce the eCommerce platform itself as well.
At the Kyoto meetup there were a bit less people, but they were all developers, so it was interesting to dig more into technical aspects. We discussed a bit of everything, from local development environments, to localization issues, to unique uses of WooCommerce in Japan, and lots of feedback from users, clients, and developers alike. I had the overall impression that WooCommerce is in Japan where it was in US and Europe few years back, at the very beginning and thus with a lot of potential to grow!
It is very important that developers and extensions foundries like SkyVerge pay more attention to markets and communities outside US and Europe. We definitely want to support more customers from the most diverse corners of the world, and we'll be rolling out tons of translation improvements in 2016. It'll be interesting if in future we can try addressing issues and feature requests from specific countries and markets, so please continue sending us feedback!
These meetups wouldn't have been possible without the help and participation of Naoko Takano, Shohei Tanaka, Okamoto Hidetaka, Mayo Moriyama, Kite Koga, Kel Santiago – and many, many others who attended or helped out organizing and gathering people together — thank you!
It was a great time in Japan with its wonderful community of developers and WooCommerce users, and I would absolutely love to come back for more events related to WooCommerce and WordPress in the future.